Hogue AR15 OverMolded Monogrip
Hogue has applied the OverMolded technology to the AR-15 grip offering compound palm swells and proportioned finger grooves to position the hand naturally.
H15000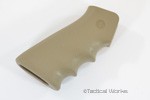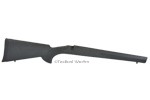 Howa 1500 SA Rubber OverMolded Stock by Hogue
Hogue's revolutionary O.M. Series (OverMolded) stocks are constructed so that the action fits rock-solid in a rigid fiberglass reinforced insert (skeleton), assuring accuracy. This insert is completely OverMolded with a soft but durable rubber, giving that comfortable resilient feel that Hogue is famous for.
HH15112
$179.00
Suggested Retail: $259.95 save 31%